Aniline
Made from the most high-end raw hides, aniline leather boasts a natural surface, where the original markings add to an authentic look with loads of character. Each hide is one-of-a-kind and truly unique. Enjoy a subtle patina that emerges over time. Watch the change in tones with exposure to light and use.
Aniline is the term designated for leather that is tanned and dyed with no finish on top. The surface is completely natural and the pores are open. This makes the leather 100% breathable and provides the best seating comfort.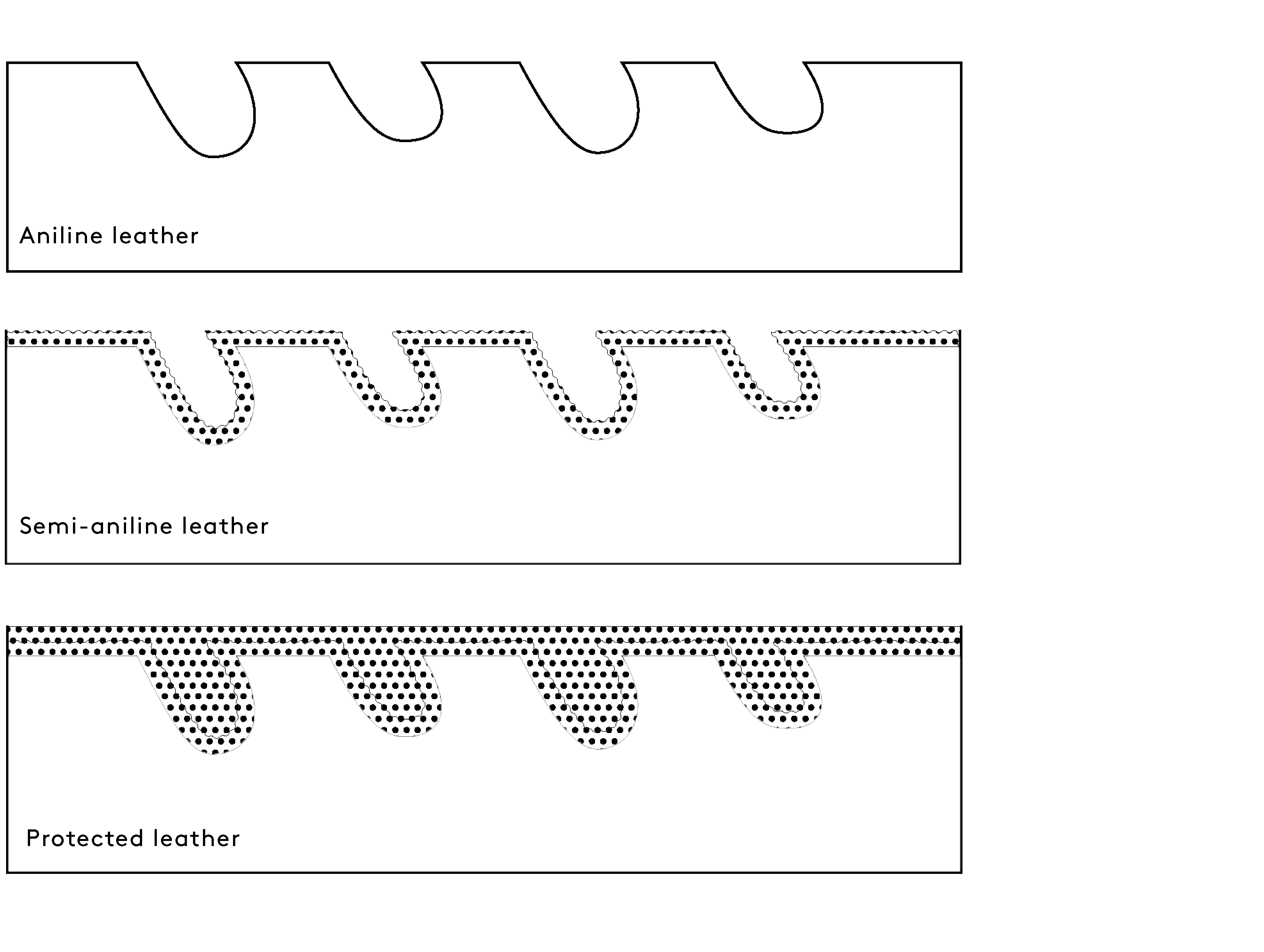 Explore different natural markings here.
Sørensen Leather Types - Aniline/Insights from Mads Sørensen
Sørensen Leather Types - Comparing leather types by Mads Sørensen
Aniline Collections