CLASSIC
CLASSIC is one of those leathers that simply exudes elegance. A timeless beauty that looks and feels rich and luxurious. What's amazing is that it stays beautiful for years on end, for generation after generation.
Boasting a surface that's slightly buffed and printed, the result is a uniformity that many architects and designers prefer. Especially when using CLASSIC for a series of products, the uniform surface and subtle texture will contribute to a more cohesive look.
In fact, CLASSIC was originally developed for Fritz Hansen. While other leathers from our collection appear on selected designs, special launches and limited editions, CLASSIC is Fritz Hansen's preferred choice for classic versions of Arne Jacobsen's Egg™ and Swan™ chairs, among many others.
Aside from museums and galleries, CLASSIC is also ideal for real life settings. Thanks to the protective surface, kids can easily drink, eat, play and sleep on furniture made with CLASSIC, without being concerned about water marks or stains. Liquids simply wipe off.
A bit thicker and more robust than our other leathers, CLASSIC is designed for endurance. It has an uncanny knack for hardly showing signs of aging, which explains why people who design classics – design with our CLASSIC leather.
Minimum order 1 hide
Dispatch Within 24 hours
Type Protected leather
Thickness 1.4 – 1.6 mm
Size 5.0 – 6.0 m2
Origin European rawhide, typically from Italy, Germany, Austria, Switzerland and Scandinavia
Surface Matt, firm and strong. A tough grain with a uniform expression
Finish Surface protection
Tannage Chrome
Dye Water-based aniline dye
Particular attributes Water repellent, dirt repellent, stain resistant, smudge-resistant, durable, easy upkeep. One of Fritz Hansen's favourite leathers crafted on classic versions of the iconic Egg™ and Swan™ chairs by Arne Jacobsen, among others. A strong, firmer leather that at the same time offers amazing seating comfort
Creative applications Given CLASSIC's elegant, timeless appeal, it can easily fit into any upscale setting, such as hotel lobbies, executive offices and reception areas, conference rooms, exhibition halls, airport VIP lounges, museums, galleries, restaurant, government buildings, private residences, etc. Including restaurants and bars, due to the protective surface
Care & cleaning
As a natural material, leather requires looking after. If you care for the leather in the right way, it will become even more beautiful over time. Here are a few tips:
Our leather is ready for you to use as soon as it arrives, so there is no initial need to treat it or clean it. Over time if you see the need for cleaning, use a vacuum cleaner once or twice a month with a soft brush to remove any dust. Once or twice a year for thorough cleaning, use the foam from soap flakes stirred in warm water. Apply the foam with a dry soft cloth, minimising any contact with water
The care and maintenance of leather will always depend on the specific way in which it is used, the conditions of use and how often it is used.
Custom Special colours available with a minimum order. Just ask us
Download Technical Details
3D Download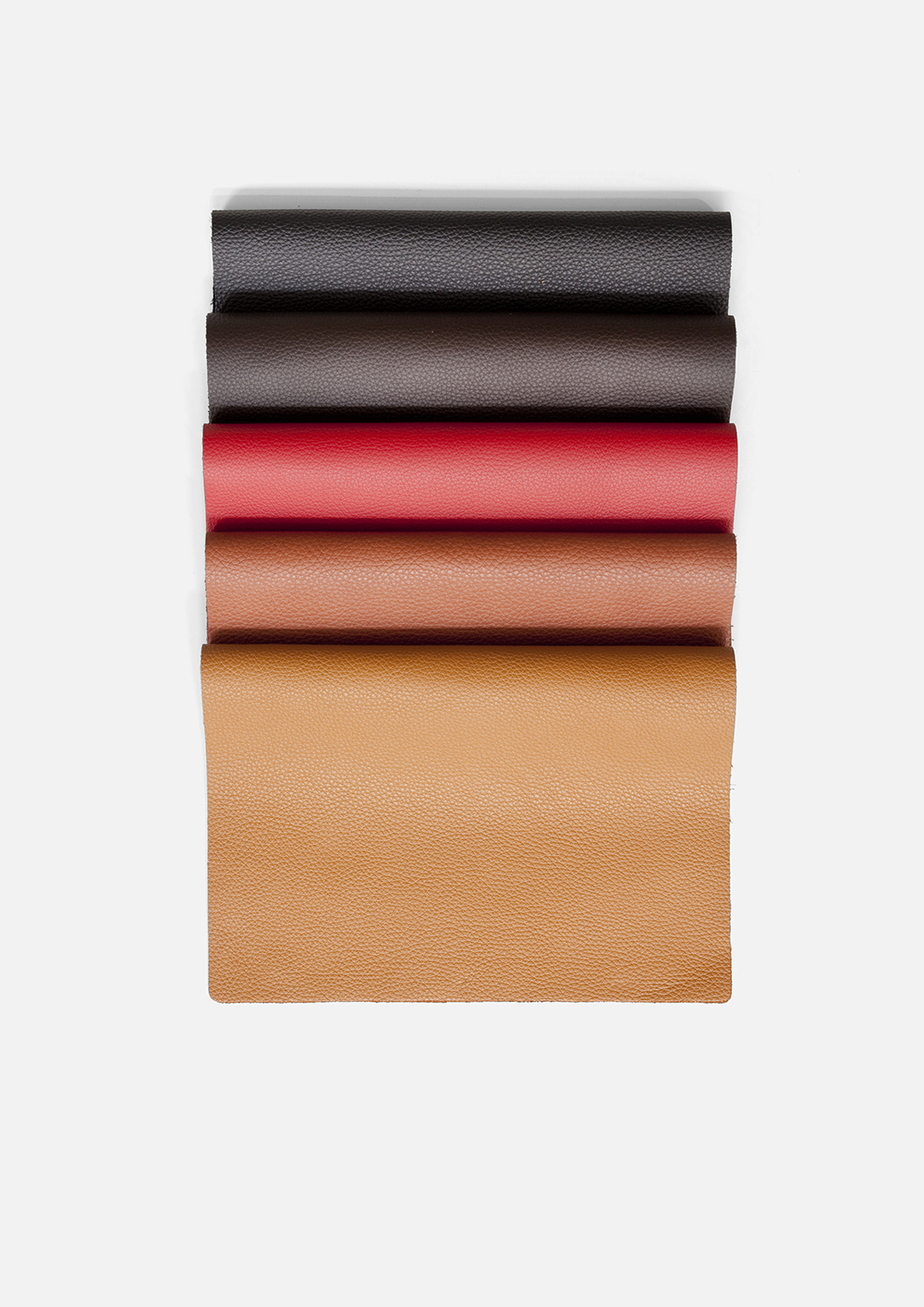 Colours