Protected
The ultimate for durability, Protected leather has a special surface treatment which guards against wear and tear, making it water repellent, dirt repellent and stain resistant. The leather is soft and extremely comfortable, with a more uniform look to the surface. Meaning, the natural markings are minimal in a leather that's ultra easy to look after, designed to last for generations.
Leather with a protected surface is the term designated for leather that is tanned and dyed followed by a strong, pigmented layer and top coat. (The amount of colour layers can vary). The surface is often corrected and/or embossed. The leather can be slightly breathable.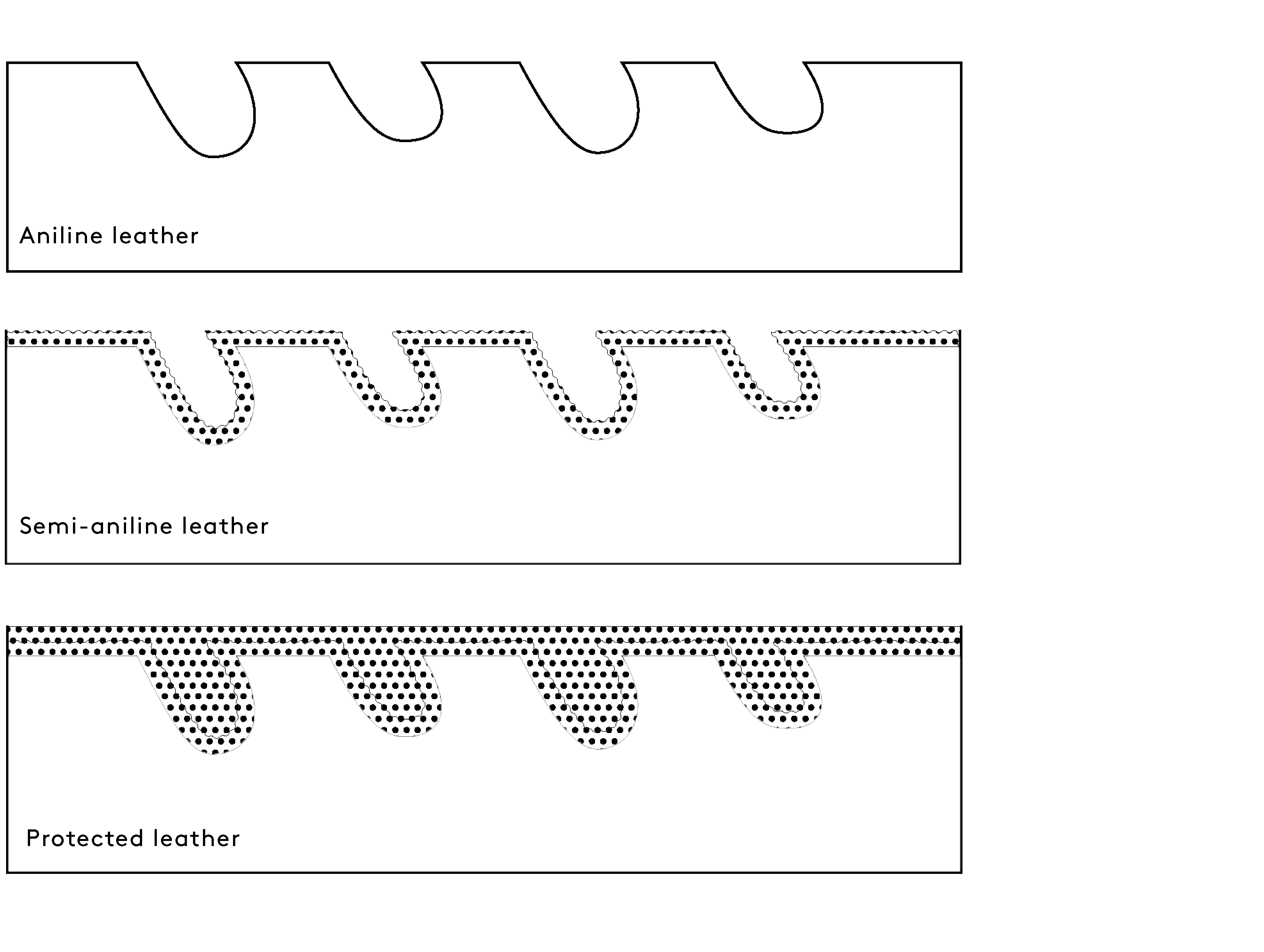 Explore different natural markings here.
Sørensen Leather Types - Protected/Insights from Mads Sørensen
Sørensen Leather Types - Comparing leather types by Mads Sørensen
Protected Collections