SOLID
If you're looking for a robust, all-around leather that can withstand almost anything, you've just found it. SOLID is a practical, durable protected leather with subtle natural markings on its uniform surface, able to tackle all kinds of wear and tear.
At the same time, SOLID is surprisingly soft yet sturdy and quite comfortable, making it a terrific choice for any type of seating solution. It comes in small sized hides and it's available in a range of colours. From light to deeper tones with loads of warm, earthy hues in between.
Given SOLID's strong protective finish, it's perfect for heavily trafficked public venues, such as hotels, restaurants and bars, cultural centres, government buildings, institutions and the like.
It's also equally suited for the private sector, as an everyday leather that's practically impervious to stains, wear and tear. Ideal for families who virtually live on their living room sofas.
Think of SOLID as tough but tender and able to stand the test of time.
Minimum order 1 hide
Dispatch Within 24 hours
Type Protected leather made from buffalo hides
Thickness 1.3 – 1.5 mm
Size 3.5 – 4.5 m2
Origin Non-EU
Surface Very strong and durable with a uniform surface grain
Finish Extremely strong surface protection
Tannage Chrome
Dye Water-based aniline dye
Particular attributes Water repellent, dirt repellent, stain resistant, durable, easy upkeep. A strong leather that's smudge-proof, able to withstand all kinds of wear and tear
Creative applications Chairs, sofas, benches and all kinds of furniture. Perfect for public spaces, institutions, schools, hospitals, government buildings and the like, as well as hotels, bars, restaurants, museums and the private sector
Download Technical Details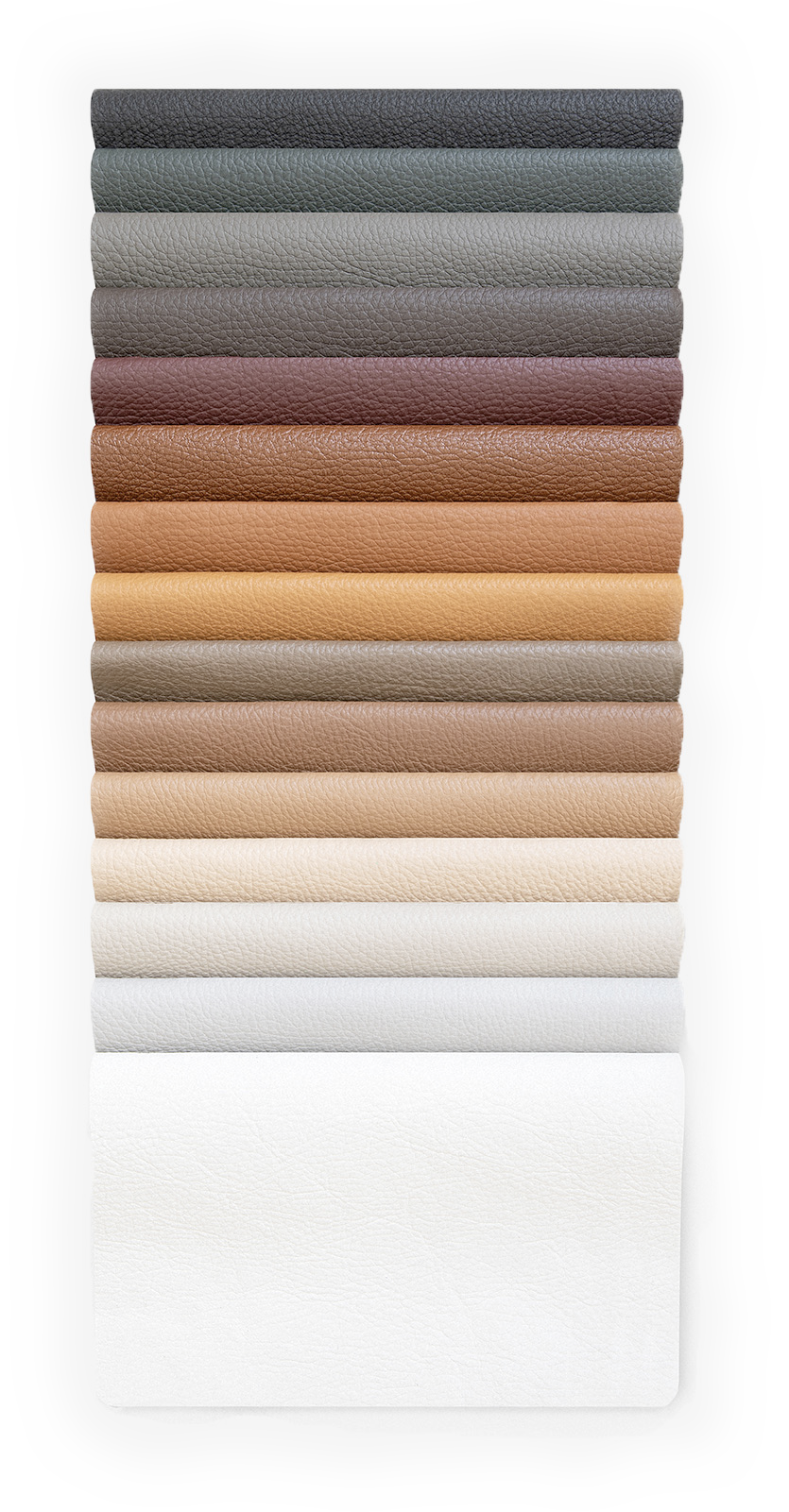 Colours