Stockholm-based Note Design Studio creates inventive concepts for contemporary living, such as architecture, interiors, furniture, lifestyle accessories and the like. They are especially known for their creativity and bold approach to colours and materials. Together with Note Design Studio, we have co-created two editions of colour boxes as tactile tools to inspire designers, architects and anyone working with leather.

30 x Sørensen leathers & booklet 
We have created a Colour Box, featuring samples of 30 x Sørensen Leather colours which we have carefully curated together with Note Design Studio.
Working with 5 visual moods and an endless numbers of combinations and structures, this edition of the colour box is all about the numerous possibilities for discovering and playing with leather in different colours and qualities.
"We would like to inspire and talk about the possibilities for creating all kinds of expressions by using the many colours and qualities from Sørensen Leather's collection. By combining them 1+1 in different ways, you can evoke many different moods, such as muted, bold, and serene. We have selected 30 different leathers that can be varied in endless ways. Only the imagination and courage of the creator sets the limits", says Note Design Studio.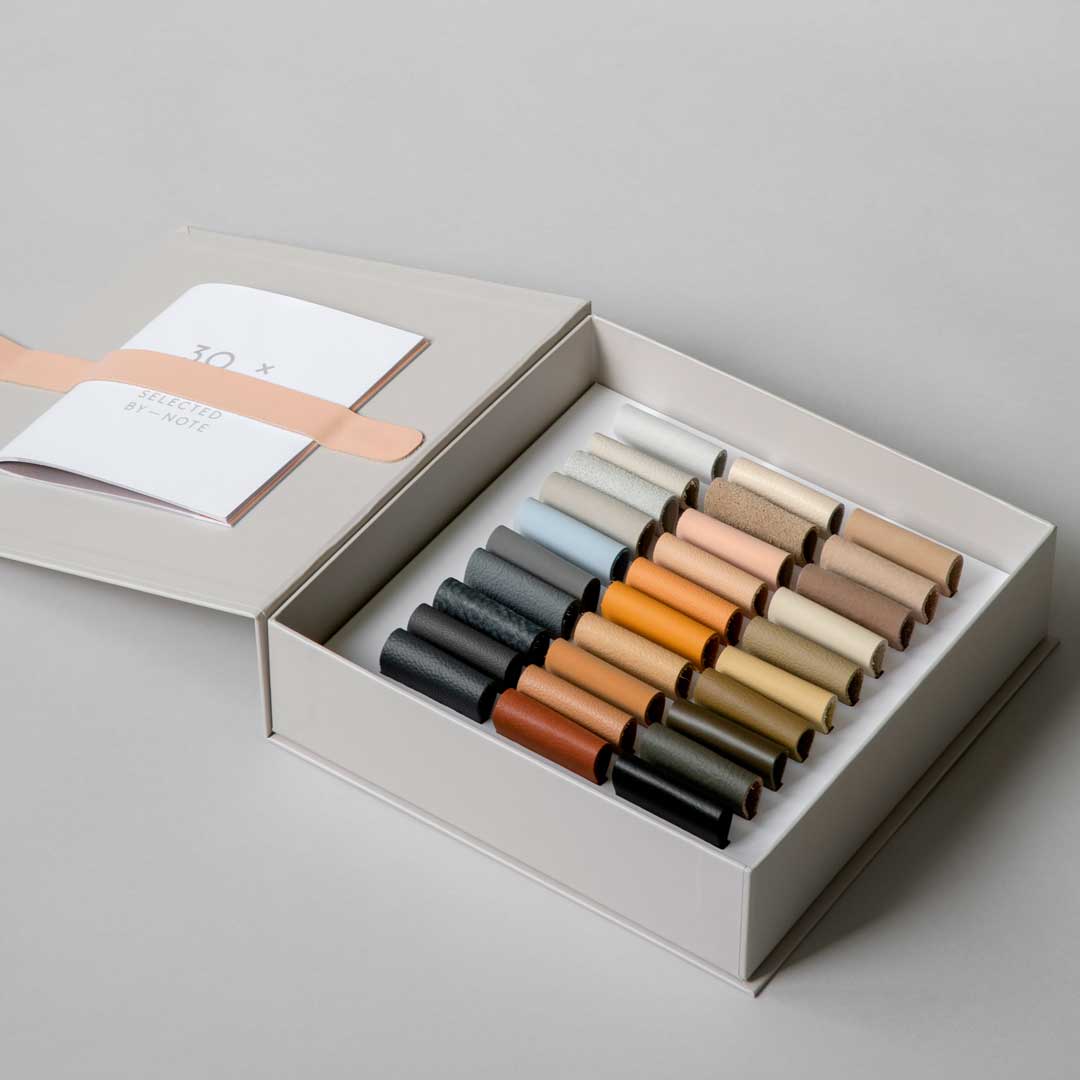 Learn more about this edition of the colour box here.

20 x Sørensen leathers & booklet 
We turned to Note Design Studio to develop a new expression of natural colours and a harmonious palette for our SPECTRUM collection, co-creating a Colour Box that features samples of 20 x Sørensen Leather colours  It blossomed into a bigger project called 20 x Sørensen / 20 x Objects curated by Note Design Studio and exhibited during Stockholm Design Week. The 20 objects crafted with our leather ranged from floor screens, sound absorbers, table tops and trays to sofas, chairs, barstools and more. www.notedesignstudio.se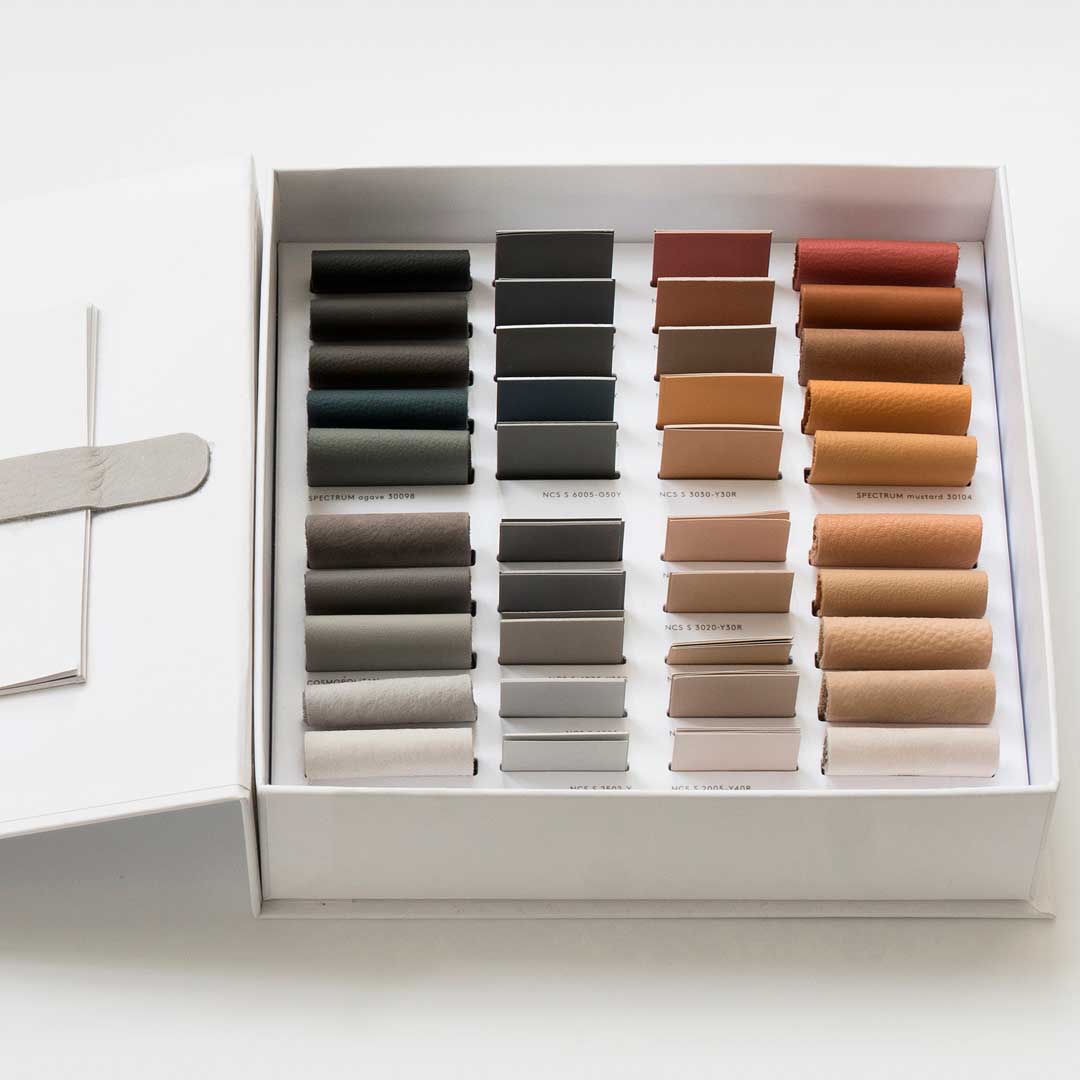 Explore the first edition of the colour box here.
All collaborations