ELEGANCE
The ultimate in exclusivity, ELEGANCE is the kind of leather that makes a room come alive. Firm yet flexible with visible, natural markings, it's an Aniline leather with richness and smoothness and a must-have favourite of those in the know. Considered one of the classics of all classics – It is, without a doubt, a luxurious leather with substance – and soul.
Four specially-selected colours capture the intrinsic integrity of ELEGANCE and, at the same time, enhance its appeal. Each hide is truly unique in terms of the hue and the surface itself. Watch the change in tones with exposure to light and use.
At the top of our range of deluxe, high-end leathers, ELEGANCE will remain true to its name. Reflecting the style and sophistication of the design project – as well as the people who chooses it.
Inspiration: Projects featuring ELEGANCE
– The Waterfront House, Copenhagen
– Apartment, Milan
– Restaurant Barr, Copenhagen
– Sheraton Towers, Singapore
– The Mærsk Towers, Copenhagen
– The National Library, Oslo
Minimum order 1 hide
Dispatch Within 24 hours
Type Aniline leather
Thickness 1.2 – 1.4 mm
Size 4.5 – 6.0 m2
Origin Finest European rawhide from cattle grazed on the Alpine meadows spanning Switzerland, Germany, Austria, Liechtenstein and Italy
Surface Natural surface and subtle markings
Finish Wax with a silky feel
Tannage Chrome followed by a vegetable tanning process to enhance the firmness
Dye Water-based aniline dye
Particular attributes The ultimate in classic elegance. Full grain leather with exceptional depth. Breathable with good seating comfort. With a rich, smooth surface. Firm yet flexible. A beautiful natural patina will appear over time, depending on exposure to light and conditions of use.
Care & cleaning
As a natural material, leather requires looking after. If you care for the leather in the right way, it will become even more beautiful over time. Here are a few tips:
Our leather is ready for you to use as soon as it arrives, so there is no initial need to treat it or clean it. Over time if you see the need for cleaning, use a vacuum cleaner once or twice a month with a soft brush to remove any dust. Once or twice a year for thorough cleaning, use the foam from soap flakes stirred in warm water. Apply the foam with a dry soft cloth, minimising any contact with water. Avoid bar soap, saddle soap, leather cleaners, household detergents or chemical products. Protect from direct sunlight, excessive heat and sharp objects
The care and maintenance of leather will always depend on the specific way in which it is used, the conditions of use and how often it is used.
Custom Special colours available with a minimum order. Just ask us
Download Technical Details
3D Download
View cases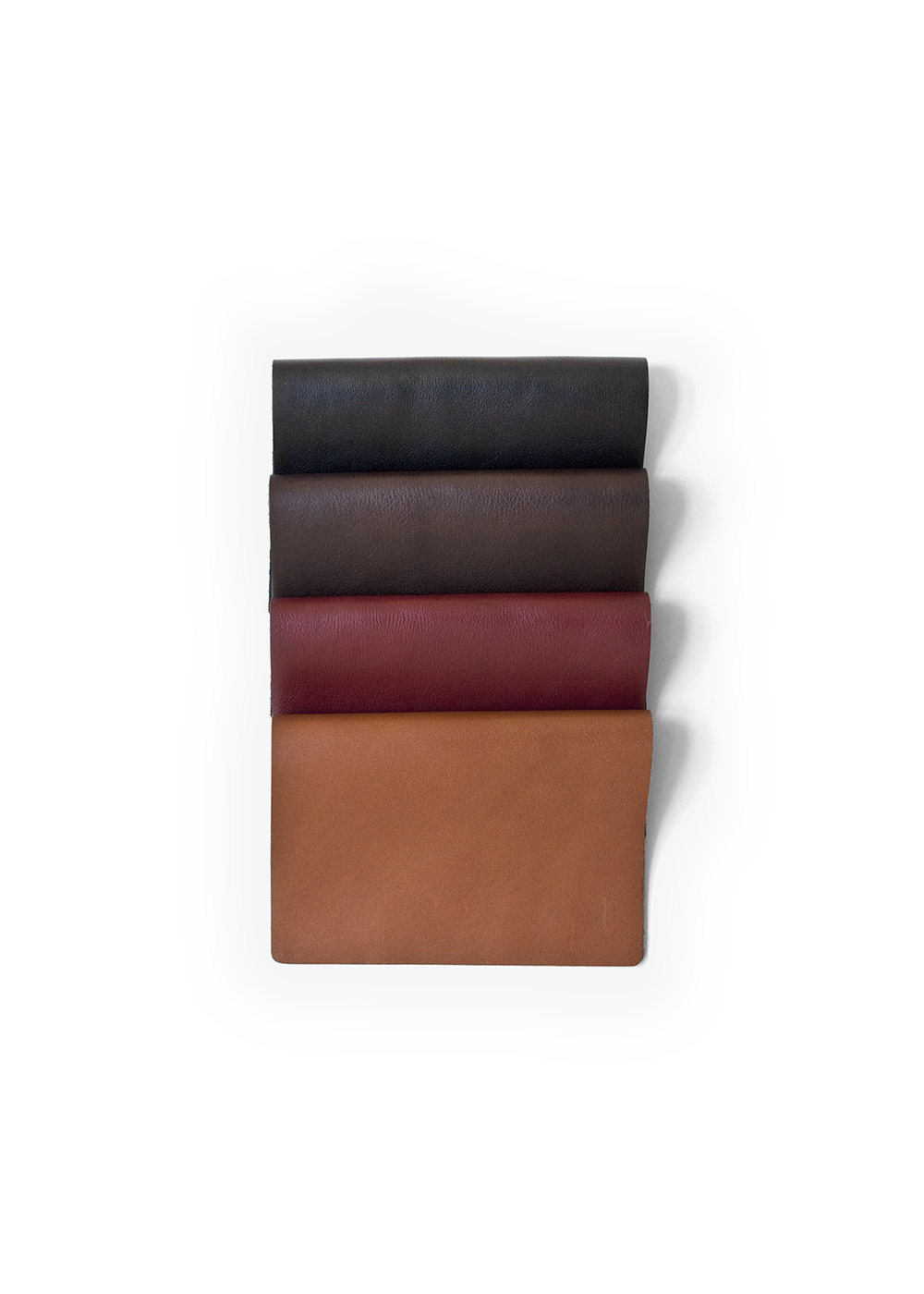 Colours